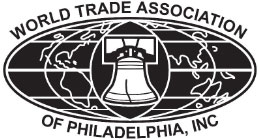 Intermodal Trucking Company in Bensalem and Philadelphia, PA
Ensure your shipment arrives on time and in one piece with services from our intermodal trucking company in Bensalem and Philadelphia, PA. Transpro Intermodal Trucking Inc. provides intermodal transportation services to clients throughout the area, no matter what you may be shipping. Our dedicated team will get whatever you need to be shipped to wherever you need it to be. When you work with our top professionals, you get the very best service for each of your shipments.
Regardless of how large your shipping needs may be, we have the ability to handle them. We understand just how important it is for businesses to get their goods delivered on time. That is why we put great care into safety and recruiting the most professional drivers out there. When you place your goods in our hands, you can rest easy knowing that they will reach their destination safely and on time. Even if you have to ship hazardous materials, we have the containers that are equipped to handle the job. Get in touch with us today to go over your options for transportation. We are a specialized drayage carrier that does not rest until your goods are delivered.
Using our Intermodal Container
Are you shipping a large quantity of goods for your company? An intermodal container is a large standardized shipping tool that is built for intermodal freight transport. Due to its design and construction, it can be used across a series of modes of transport. Whether your goods are sent via ship, rail, or truck, one of our containers can be used without unloading and reloading cargo. It is this versatility that brings our customers back to us time and time again. Using one of our containers greatly cuts down on the overhead associated with shipping. Let us move it over short distances or allow us to pass off the container to long-distance carriers. In either case, you are saving money by utilizing our methods.
Safety First
While on-time service and reliability are essential to the success of your project, the most important part of any job is ensuring the safety of all employees and contractors. We believe that the responsibility for safety lies with these members of our team. After all, what is the point of shipping your goods only to have them lost or damaged along the way? Our employees are highly trained professionals that take great pride in their work. This allows our clients to rest easily with the knowledge that their goods are being well cared for. More than that, it also allows companies that need to ship less-than-safe materials to place their full trust in our team. We not only save you money on lost goods, but we also help to lessen the burden of liability.
Our company has safety professionals on hand to support the compliance efforts of all Transpro Intermodal Trucking Inc. employees and independent contractors. This is a resource for information, consultation, oversight, and technical support of our safety activities. Working closely with our employees, state regulators, and the client, these safety professionals are devoted to ensuring that everything goes off without a hitch. Simply talk to us today to go in-depth into all the ways we ensure our intermodal trucking company operates to the highest standards of safety at all times. Do not hesitate to ask any questions you may have regarding the safety of our methods and the integrity of the individuals who will be handling your goods.
Contact us in Bensalem and Philadelphia, Pennsylvania, to arrange intermodal transportation for your next big freight shipment. We offer drayage carrier services and use of our intermodal container for logistics companies and shippers throughout the United States and Canada.